June 2, 2020
Montana is the fourth largest state in the United States. With just over 1 million residents, it is home to more wildlife than people. It is an epitome of the American west filled with an unspoiled landscape, wide-open prairies, and majestic mountains waiting for exploring. Many things can be done while in Montana – from winter and water sports to hiking to exploring historical sites. With so many possible activities, stunning scenery, and rich culture, it would take weeks – if not longer – to visit all of the best of the attractions in Montana. However, with proper planning, you can still take in a few of Montana's prime destination spots during your visit. Here are a few things one could do while in Montana.
Go to Livingston, Montana
The "Original Gateway City to Yellowstone National Park", Livingston is a picturesque historic railroad and ranch town. The city has 4 historic districts that can be toured, educating visitors about the city and the Depot Center. There are also several art galleries and museums, such as the Yellowstone Gateway Museum. The Absaroka Range of the Rocky Mountains provides abundant horseback riding and hiking trails and fishing at the Yellowstone River.
Have Cultural Encounters
Montana has an authentic western way of life. Montana is home to 7 Indian reservations and the state-recognized Little Shell Tribe of Chippewa Indians. Many tribes host tribal events where visitors and tourists can learn more about and experience Native American's rich history and culture. You can also learn about Montana and its history at Little Bighorn Battlefield National Monument or traveling Montana's Dinosaurs Trail.
Visit Billings, Montana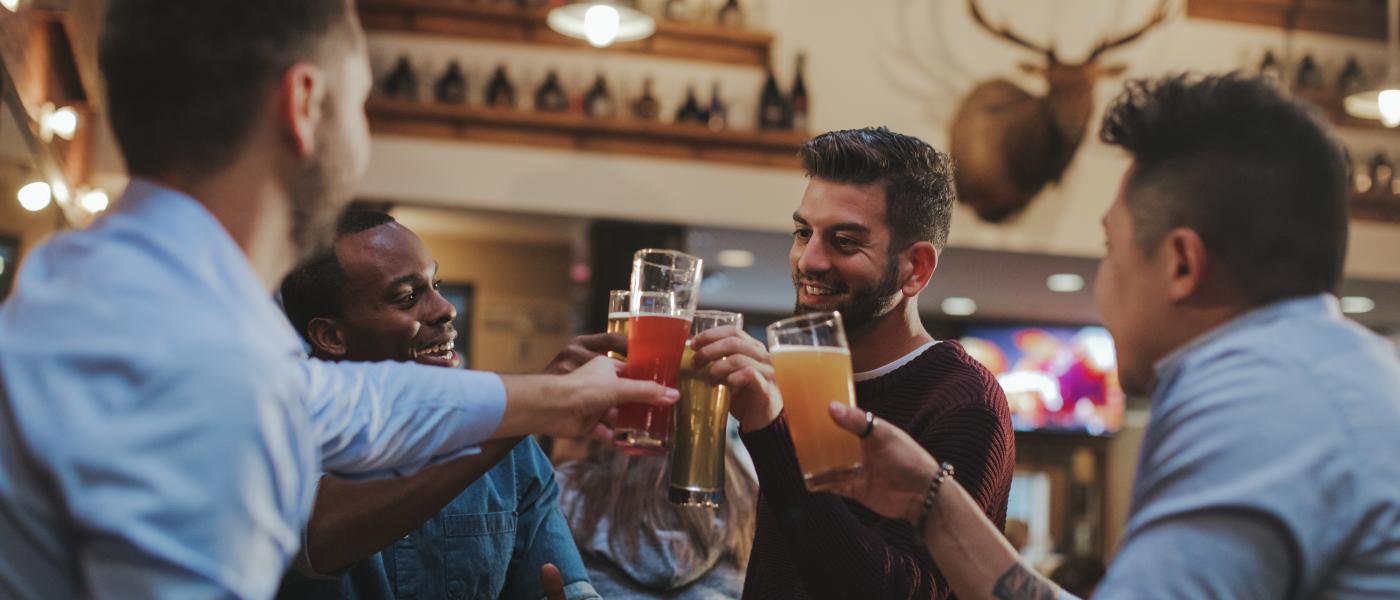 A popular central point for visits to Western Montana, Billings offers "big city" amenities with access to outdoor activities, shopping, local cuisine, and other attractions. Beer lovers enjoy walking Billings Brew Trail which is a 1.5-mile walkable brewery trail featuring 6 breweries, 2 distilleries and 1 cider house. Billings is also home to Pictograph Cave State Park. The cave was home to prehistoric hunters and has over 100 pictographs or rock paints – some over 2,000 years old. For a unique walking experience, take the Swords Rimrock Park and Black Otter Trail – an in-town walking path that offers scenic views, historic sites, and recreational trails.
Enjoy Water Activities
With several major rivers flowing through it and over 3,000 lakes, Montana offers a variety of opportunities to be on or near the water. There are a number state parks for water activities such as swimming, fishing, boating, scuba diving, and water skiing. Places such as Frenchtown Pond, Peck Reservoir in Hell Creek State Park, Flathead Lake at Big Arm, Ackley Lake, Whitefish Lake State Park are just a few of the Montana state parks where you can enjoy the water.
Stop by Miles City, Montana
With vast stretches of plains and pristine rivers, Miles City, Montana stays true to its Western town history. This modern western town still hosts weekly livestock auctions and a yearly Bucking Horse Sale. It also offers plenty of outdoor activities here which include hiking, mountain biking, golfing, and fishing. Art lovers should visit the WaterWorks Art Museum (formerly the Custer County Art Center) for amazing exhibits and educational opportunities. The Range Riders Museum includes several historical sites and exhibits celebrating eastern Montana history.
Go to Bozeman, Montana
Known as "the most livable place", Bozeman offers a lot of attractions and outdoor activities. Once known as Cow Town, Bozeman has grown to become a thriving city and a popular destination Montana State University fans and alumni. It offers a plethora of outdoor activities and more city experiences. Whether you want to experience world-renowned fly fishing, visit a local farmers market, or attend the theater. Popular attractions include the Museum of the Rockies, the American Computer & Robotics Museum, Bozeman Hot Springs, and Big Sky Resort, to name a few.
What are your favorite things to do in Montana? Have you done any of the things on our list?